Mailles à part sur la route en 2023!
Mailles à part takes the road in 2023!
Visitez notre page Événements pour savoir où nous trouver!
See our Events page to know where to find us!
INFO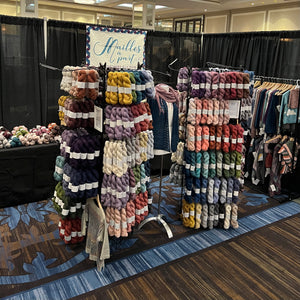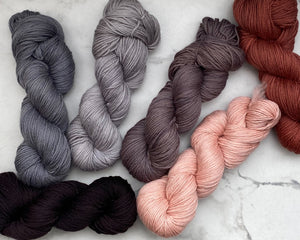 Bienvenue chez Mailles à part!
Welcome to Mailles à part!
Vous trouverez ici de la laine teinte à la main en petits lots en banlieue de Montréal au Québec, Canada. Notre palette variée et nos fils luxueux donneront vie à vos projets laineux!
We hand-dye yarn in small batches in our home studios in the Montreal suburbs, Quebec, Canada.  Our rich palette and luxurious yarns will bring your woolly projects to life.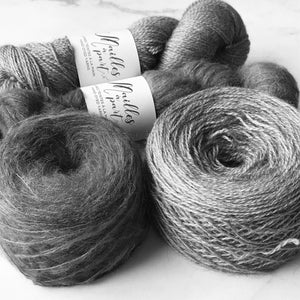 Ventes en Europe et au Royaume-Uni
Sales to Europe and the United Kingdom
Malheureusement, les nouvelles exigences de l'Union européenne concernant la perception et la remise de la TVA nous obligent à suspendre les ventes en Europe et au Royaume-Uni à partir de notre boutique Shopify pour l'instant. Afin d'éviter que nos clients paient des taxes et frais de douanes trop élevés à la réception de leur commande, nous pouvons utiliser notre ancienne boutique Etsy. Etsy s'occupe de percevoir la TVA sur les achats et de la remettre aux autorités compétentes.  Si vous souhaitez acheter nos produits et que vous habitez en Europe ou au Royaume-Uni, veuillez nous envoyer un courriel avec la liste précise des articles que vous souhaitez commander. Nous pourrons vous créer une fiche personnalisée dans notre boutique Etsy et nous vous fournirons le lien.
Unfortunately, the new VAT collection and remittance requirements established by the European Union force us to stop selling to Europe and United Kindgom buyers through our Shopify store for the time being. To prevent our customers from paying too much taxes and customs duties when they receive their parcel, we can use our old Etsy store. Etsy will charge and remit the VAT on the order. If you wish to buy from us and you live in Europe or the United Kingdom, please email us a detailed list of the items you wish to purchase. We will then create a custom listing for you in our Etsy shop and send you the link.